COVID-19 VACCINATION UPDATE:
Covid vaccinations are NOT currently being offered at either Great Berry or Southview Park Surgeries. These are taking place at our local hub being held in the George Hurd Centre, Audley Way, Basildon.
We are currently still booking our Clinically Extremely Vulnerable patients (you must have received a shielding letter) plus our 60-65 age group patients. The Government guidelines state that the next criteria will be the 50-59 age group. Following the recent BBC News headlines, to clarify: the 40-49 age group will be contacted after our Clinically Extremely Vulnerable patients and our patients aged 50 and above.
Please DO NOT telephone or email the Surgery to ask when your Covid vaccination will be offered, or to ask if you can be prioritised. We have no flexibility over the criteria and need to follow Government guidelines. As soon as you become eligible, you will be contacted.
The Residents and Staff at our local care home have recently received their first Covid Vaccinations.
We are currently working our way through our list of patients who fall into the Over 70 category and are contacting them to book appointments at the George Hurd Centre.

If you are registered at our surgery as a "housebound" patient, regardless of age, your details are being held on a separate list and you will be contacted as soon as we have further information regarding your Covid vaccination.

We are a very busy surgery with 13,500 patients, and the telephone lines are in constant use. There is extra pressure on our lines at the moment because the Admin team are trying to contact eligible patients for their Covid vaccinations, in addition to the Reception team dealing with usual calls requesting emergency appointments, prescription requests, etc. Please bear this in mind when ringing in and be patient.

Please DO NOT contact the GP surgery by telephone, post or email asking for your Covid vaccination. We are not able to "fast track" any of our patients, nor do we have any "priority codes". The Reception team will not be able to tell you when you are likely to receive your Covid vaccination.
We are working within Government guidelines with regards to patient eligibility. As soon as you become eligible for the Covid vaccination, you will be contacted.

For all the latest information on the national vaccination programme, please visit nhs.uk/CovidVaccine
The health and care system across Essex and nearly the whole country is under tremendous pressure due to the impact of COVID. General Practice as expected is playing a vital role in not only managing care for patients, but also a major role in the COVID vaccination programme. This does not mean that the surgeries are closed, but that we are having to prioritise care to the most vulnerable and to those who need it the most. We are open as usual for emergency and urgent care, but most routine things and long standing conditions that are stable will unfortunately not be addressed for now. This will enable us to provide safe care to our patients, protect the population and our staff. If you are worried about your symptoms, please contact the surgery and one of the clinicians would be able to assess your symptoms remotely and advice accordingly. You can also contact NHS 111 or your pharmacist for advice. The situation is being constantly monitored and adjustments to return to normal working will be made as we start to come out of the pandemic.
Letters to Support Working at Home/School Attendance
Patients who are shielding would have received a letter from the government advising them to do so. Shielding patients should use this letter as evidence for employment or other purposes and do not need a separate letter from their GPs.
Unfortunately, the practice cannot provide letters from your GP to support home working. It is the responsibility of your employer to make an assessment with regards to your health condition(s), role and working environment. Current Government advice is that people should work from home wherever possible. If you can't work from home, your employer should help you find ways to avoid unnecessary contact and employees should speak to their employer directly to agree reasonable adjustments should they deem these appropriate.
Similarly, the practice cannot issue GP letters to support children attending/not attending school during the pandemic.
IMPORTANT NOTICE
From Monday 15th June , NHS England has made it compulsory for face masks to be worn when entering hospitals and GP Surgeries.
If you are asked to attend the surgery please make sure you have a face mask or covering when entering the building. WE CANNOT PROVIDE YOU WITH ONE and you will not be allowed to enter the building without one.
Thank you for your co-operation
Flu Season 2020
Please note that people in the 50-64-year old age group will not be vaccinated until November and December, providing there is sufficient vaccine, and no appointments will be offered for this age group until then. This is to ensure that those who are most at risk are vaccinated first. If you are 50-64 and you are in one of the other groups which is eligible for the flu vaccination, for example you have a health condition which puts you at risk from the flu, you will be invited earlier.
We are aware that employers are requesting medical certificates for patients who are self-isolating due to the COVID-19 pandemic.
Please see attached a letter which you can download and provide to your employer explaining the current situation.
employer template letter re meds certs Covid 19
Langdon Hills Medical Practice is supporting vital COVID 19 research. As part of this, we are helping to carry out a national priority research study called PRINCIPLE.
If you have symptoms of COVID 19, are aged 65 or over, OR are aged 50-64 and have an existing health condition, you may be eligible to join this important study.
If you'd like to discuss taking part in PRINCIPLE, please contact us.
Please see www.phctrials.ox.ac.uk/principle-trial for full details of this study.
If you'd like to know more about COVID 19 research and how you can contribute, please visit the Be Part of Research site, www.bepartofresearch.nihr.ac.uk, which is run by the National Institute for Health Research.
Important information to keep you safe while isolating at home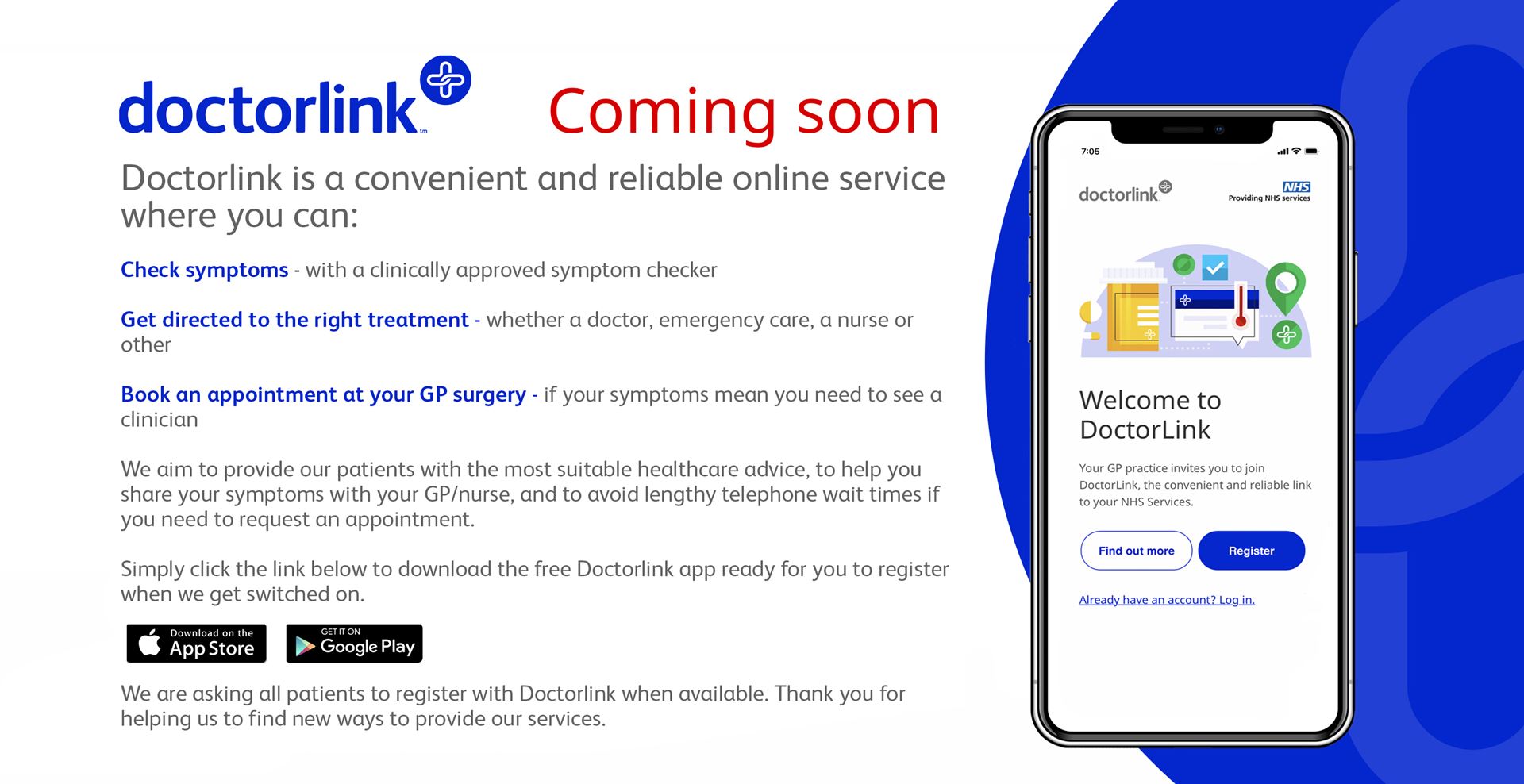 LANGDON HILLS MEDICAL CENTRE/SOUTHVIEW PARK SURGERY
Langdon Hills Medical Centre/Southview Park Surgery would like to invite you to join DoctorLink.
We have been looking at how we can improve access to Practice services; DoctorLink is our new online service where you can:
Access advice
Book appointments online
Request Repeat Prescriptions
Request Fit/Sick Notes
Sign-up is simple and you can create an account here
https://app.doctorlink.com/langdonhillsMC_Alllocations/register
For all urgent appointments, we ask that you undertake a symptom assessment through DoctorLink.
The symptom assessment will ask you a number of questions to help to identify your problem.
The outcome of your assessment will direct you to the right treatment, whether emergency care, your GP, nurse or self-care.
If your outcome indicates that an appointment is required at your GP practice, you simply click on the "request an appointment" button.
Once the request has been submitted, you will then be contacted by the Practice Team, to arrange an appointment within the identified timeframe (as outlined in the outcome of your symptom checker).
The information you provide will be shared with our clinical team (where appropriate) and will assist in providing robust information of your problem to the required clinical team member prior to your appointment.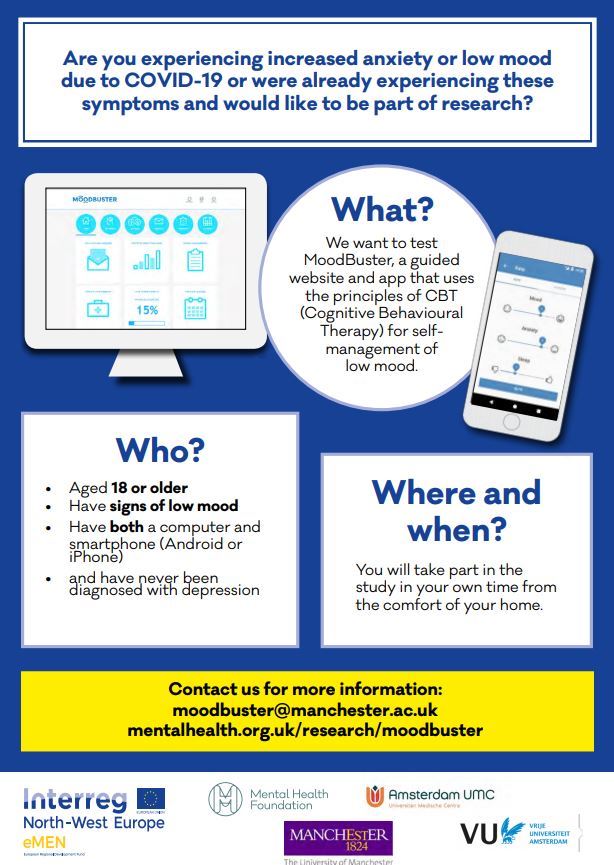 APPOINTMENTS
With immediate effect All booked appointments with a doctor have been changed to telephone consultations.
The GP cannot guarantee a time for the call but will endeavour to be as close to your original appointment time as possible. If the GP feels you need to be seen then an appointment will be made for you.
PLEASE DO NOT ATTEND THE SURGERY UNLESS A GP HAS TOLD YOU TO DO SO.
Telephone appointments can only be booked via the receptionists on the telephone.
PRESCRIPTIONS
When ordering your medication please nominate a pharmacy so that your prescriptions can be sent electronically and you can collect directly from them.
Thank you for your co-operation and understanding. These changes to our normal procedures have been taken in the interest of both patients and staff.
Welcome to the Langdon Hills Medical Centre
Your Wellbeing – Our Concern
This website has been designed so you get to know us better and to ensure you are able to make the most of the services we offer. We hope you will find the various sections of it useful and remain at your disposal for any queries you may have.
We pride ourselves in providing a personal service and excellent quality care for patients in Langdon Hills and its surrounding areas. All the doctors provide full medical services for the patients. In addition they provide family planning services, ante natal and post natal care, child health surveillance, sexual health, travel vaccination advice and minor surgery.
Dr Salako and Partners is committed to a best practice which safeguards vulnerable children and adults and we will make their welfare our highest priority. We aim to ensure that children are protected from abuse and exploitation and this is achieved through clearly defined procedures, code of conduct and an open culture of support. Where additional support is necessary this will include working with other agencies. If you have any concerns about a child or Vulnerable adult please speak to your GP or Practice Nurse at the surgery.